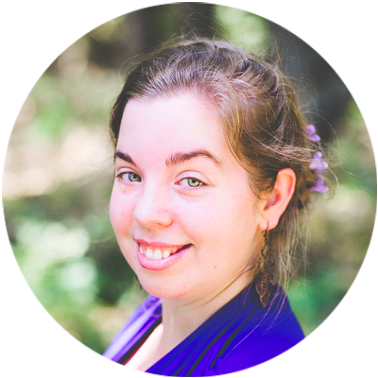 Welcome
I'm April Mack! I typically disguise myself as a suburban wife and mom of two. But once everyone's gone to work or school, I break out the loose-leaf tea and light the candles on my desk. They signal to my cooped up daydreams that it's time to escape onto paper.
Get stories sent to your email
We're building a community of like-minded readers who can't get enough fiction! By joining my email list, you'll be the first to receive any new flash fiction (exclusive to subscribers) and publication updates.
In my first email to you I'll share my favorite fantasy novels, as well as the whole story below.
Here's a sneak peek…

Meg didn't care much about birthdays as a kid. She only looked forward to her fifteenth birthday, the year everyone gets their life's purpose printed on their heart.
Again and again she'd beg her parents to tell their stories of waking up on their fifteenth birthdays with ENGINEER and EDUCATOR mysteriously tattooed on the left side of their chests, and how those words had led them to the life they had now. The year her older sister woke up to PILOT, Meg had celebrated just as much as she had.
Meg's best friend turned fifteen first. "Entrepreneur," she read with awe when Amy had unbuttoned her blouse in the school bathroom.
"Maybe we can work together," Amy said. "I can't wait to see what you get so we can build a business around it." She giggled at Meg's beaming face.
But when Meg turned fifteen, there were no words printed on her chest.
Meg had no purpose.

…sign up to read the rest!